LLE
LLE
Samantha Vickers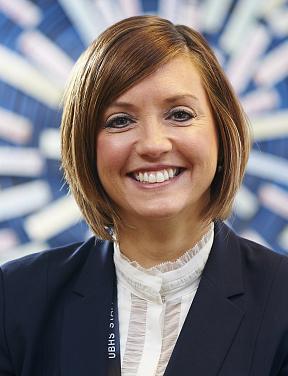 I have been working in the teaching profession for
over 20 years, and I am absolutely committed to
developing schools as learning communities where
every individual achieves personal excellence to
ensure the school is high achieving overall. Effective
schools build effective communities. Schools are key
to ensuring young people, and their families, receive
an outstanding education to make them successful,
positive members of the community. Young people
deserve the best start in life and a high quality
education improves life chances and enables them
to achieve their ambitions.
I began my career by studying for a degree in
Molecular and Cellular Biology, then completed my PGCE (teacher training course).
When I first qualified my initial teaching post was in Oldham and I have taught in
Oldham, Kirkees and Bradford. I am very proud to now be the Headteacher of Upper
Batley High School, and the Vice CEO of Batley Multi Academy Trust. I am also a
trustee of a charitable trust that works with the local community to raise aspirations
and build a better future for our local area, and a trustee for the Jo Cox
Foundation, London. During my time as Headteacher our school GCSE results have
increased considerably in every area and within just 12 months our school moved
from being an Ofsted Grade 4 to being Graded as Good in every area. We are now
on our journey to outstanding. Our school numbers have increased significantly and
we are the school of choice for high achieving boys.
Prior to taking up my headship post I have been a Deputy Headteacher in two very
different schools and was a School Improvement Officer in Bradford where I worked
across a range of primary, secondary and special schools. As well as developing
leadership, and teaching and learning, part of my role was to lead the LA subject
provision for science, NQTs and ASTs. Results in science increased during my time
there. For 4 years I was a National Strategy science consultant and led training at
both a local and national level.

Areas of Expertise:
- Strategic CPD planning and delivery
- Teaching and Learning (programmes and development)
- Support, mentoring and coaching members of a leadership team
- Leadership Development
- Curriculum
- Options and Pathways
- Community engagement

I enjoy being an LLE and supporting other schools both locally and nationally to
improve. Within the education profession there is always so much great learning we
can do from each other as professionals to grow and develop both ourselves, and
our organisations. I have recently successfully completed my NPQEL (National
Professional Qualification of Executive Leadership) and am just embarking upon my Chartered Leadership status. I firmly believe it is crucially for us all to be the very
best version of ourselves each and every day.