Celebrations
Celebrations
12 July 2022 (by Dominic Wroe (dwroe))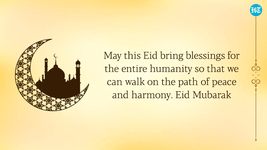 We would like to wish everyone celebrating Eid this week Eid Mubarak. There is much to share and celebrate with our new year 7 learners joining us for transition day last week, and yet again we had a record number of first choices for places. Thank you to those parents and families who selected UBHS for the next stage of their son's education.
One of our current year 7 learners also completed a 10 mile Peak District Challenge Walk for charity and together with his family and friends managed to raise a huge £1400 for
Young Minds. The mission of this charity is for there to be a world where no young person feels alone with their mental health, and all young people get the mental health support they need, when they need it, no matter what.
Really well done to Zach!
We are also celebrating that Mr Kang will take on the Headship of UBHS from 1st September, congratulations to him and we know he will do a superb job at leading our school as I move on to the CEO role of our Multi Academy Trust. We have more exciting development work taking place in school this summer and two weeks of summer school in August. We will also be celebrating the success of our Year 11 learners on GCSE results day on Thursday 25th August. Results will be available to collect from 9am on that day from the main school hall.
We hope everyone can take some time this summer to down tools, rest, reflect and enjoy time with friends and loved ones, and find time to help and support those within our community who may be feeling lonely at times.

Comm

unity

Makes Us.

Have a wonderful summer break everyone.