If not now, when? If not you, who?
If not now, when? If not you, who?
8 November 2021 (by Dominic Wroe (dwroe))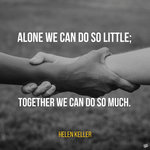 Upper Batley High School prides itself on being in the heart of our community. In our learning community we work hard each and every day to be the best version of ourselves, and to help others in every way we can. This might be through our community library, our School Council or our Fair Share food hamper weekly deliveries. It is also about how hard our learners work to achieve their goals every lesson of every day, because a great education helps young people to secure a great future. This week with COP26 well underway our learners have been thinking about the actions they can take to "Go Zero" and help preserve our planet for the next generation to enjoy as we have. This week we also think about all of the fallen heroes. Those people who have lost their lives or been injured in wars and conflict around the world. Many people have given great sacrifices throughout time for us to enjoy the freedoms we have now in life. This week we remember them, and their families and loved ones. When people work effectively together, and support each other great things can be achieved. Great things can happen when ordinary people do extraordinary things, and although together we may only be able to do a little, together we can achieve so much.