Headteacher's Welcome
Headteacher's Welcome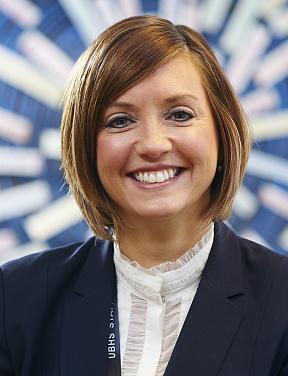 We are an aspirational, ambitious and forward thinking learning community dedicated to educational success. We strive for excellence in everything we do and we are committed to securing great futures and the best life chances for every young man in our care. We aim to give young men from every background the education they deserve to transform their lives.
I feel tremendously privileged to lead Upper Batley High School. I have a passion for my learners, my staff, our whole school community and our shared success. We are highly ambitious about what we can achieve here and have delivered huge successes over the past few years from improved outcomes, increased attendance, huge positive changes in behaviour for learning and attitudes to learning, a broad and diverse curriculum, a wide range of extracurricular activities to name but a few. We work hard, and we expect to work hard, and that strong work ethic underpins our ambitions for our young people. We believe in a 'can do' culture and every member of our learning community being the best that they can be, each and every day. We will not settle for mediocrity and we make no apology for our high expectations.
I have a clear vision for our school and am very privileged to lead such a great team of staff to help ensure our vision becomes a reality as we Educate Tomorrow's Successful Men. We develop leadership opportunities at all levels with staff actively contributing their ideas in developing new ways of working to move our school forward. It is a real team effort here at UBHS and we are proud to work with such a great team of governors who challenge and support the school to move forward.
We deliver a great educational experience for our learners and we have some of the best pastoral care there is in Kirklees, if not the country. Our learners come from a local, tight knit community and many of them come from backgrounds classed as 'disadvantaged' . The staff at UBHS work tirelessly to ensure that these issues that can be labelled as 'barriers' do not turn into 'limits'.
We are committed to developing skills, independence and resilience in our learners so that they will be successful both academically and personally. Our staff always go that extra mile to make this happen. As a great man once said; Education is the most powerful weapon you can use to change the world.
We recently achieved the PSHCE charter mark for our excellent work in PSHCE (Personal, Social and Health Education), as well receiving local and national recognition for our work on Careers Education. As part of careers work across our MAT, we are delighted to announce that Kirklees is one of only 20 Career Hubs in the UK.
Above all, I thoroughly enjoy working with the young men at UBHS. Creative, lively, energetic and with a lot to say, they inspire me every day. Learners say they feel safe at our school and they enjoy coming here. Parents are very supportive of our work and would recommend our school to others. We work together to ensure our learners achieve and succeed.
We offer an open invitation to visit our school and see firsthand the passion, dedication, drive and determination our whole school community shares in our pursuit of excellence. Come along to visit and you will both see an ethos of hard work, ambition and high aspiration. You can really feel the Batley Buzz. We look forward to showing you around our school.
Ms Samantha Vickers